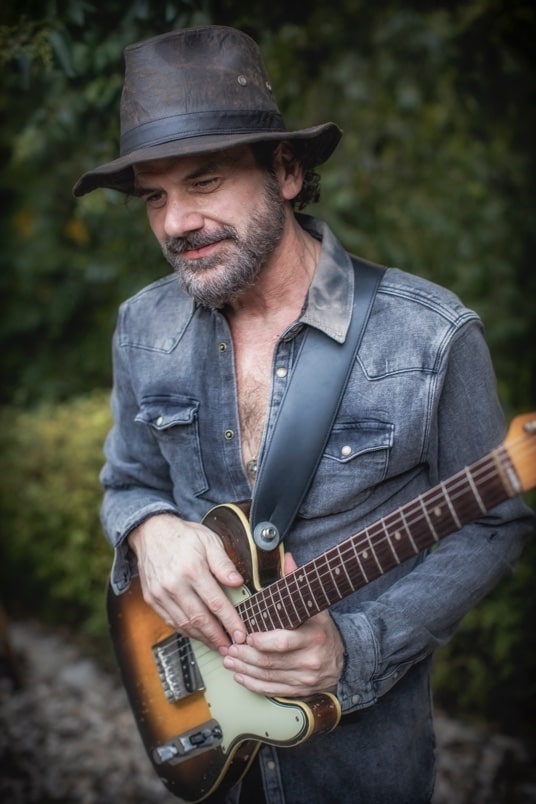 Kenny Withrow is the guitarist. Kenny has spent years exploring different styles of music, playing in a variety of projects.
EBNB are improvisers by nature, so with the ultimate goal being improvisation readiness, Kenny has tried to change his style several times throughout the years. Whether it be touring with Everlast, the cinematic rockabilly of the Electromagnetics, the complete free music of TidbiTs, playing the Grateful Dead catalog with Forgotten Space, the roots songs of Fever in the Funhouse, or the grunge country of Hell Tx. Kenny is always looking for a common thread throughout it all to help him further express his own art.
One of the things Kenny learned at Booker T Washington School for the Performing Arts, the school where most of the group met as kids, was to embrace art and music more fully, and without judgment. This has manifested in a unique melding of influences the whole group brings together to make the sound of New Bohemians.
Kenny has also spent years dedicated to guitar instruction to young people. Teaching at the nonprofit music school La Rondalla for 10 years.